Keep the insulin cool!

Wellion FRIGO is the easy, quick and comfortable way to cool the insulin, insulin pump and other medicine.

For this neither electricity nor freezing or refrigeration are necessary. Wellion FRIGO can be used very simply with the aid of water - over and over again.


ANTIBACTERIAL
Special antibacterial impregnation of the inside pocket

WITHOUT POWER SUPPLY
Activated with cold water, no electric power supply necessary

WITHOUT FREEZER
No need for a freezer or cooling elements

To ensure constant quality and hygiene at frequent use, the inner pocket is featured with an antibacterial impregnation - an additional feature which is very important in the handling of insulin and medicines.


Insulin should not exceed a temperature of 30°C. In summer, in a congestion or during trips in countries with warmer climate, it was often hard to cool insulin sufficiently until now.

The Wellion FRIGO cooler bag is the solution. Even at higher outdoor temperatures insulin keeps cool over several hours up to days, enabled through the principle of evaporation.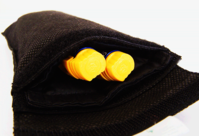 Wellion FRIGO L
Size: 21 x 11 cm
for 2 insulin pens or 1 insulin pump


The Wellion FRIGO cooler bag size L has a convenient belt loop, so that you have your pen always at hand.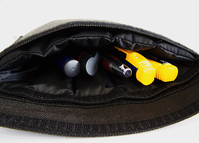 Wellion FRIGO XXL
22 x 19 cm
Noch mehr Platz für Ihren Diabetesbedarf